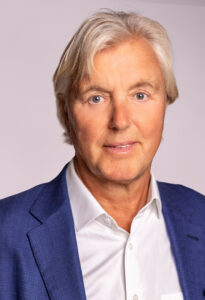 Peter Schneider has over 30 years of experience in IT consulting and sales.
During 1985 and 1986 he worked as a Consultant for mbp (today EDS) in Dortmund.
He moved from mbp to become a Sales Administrator with IBM Germany, where he worked until 1991.
In 1991 he founded the software sales company System Performance GmbH in Munich and successfully headed up the company for 13 years until the end of 2003.
He founded usedSoft at the beginning of 2004.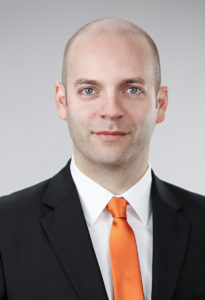 Education
Training to become an industrial business manager
Studied logistics at the Technical University of Dortmund, qualified as a graduate logistician
Professional career
2007 Project team member at Thyssen Krupp Steel AG in Dortmund
2009 Project team member at Uhde GmbH in Dortmund
2011 joined usedSoft Schweiz AG
2013 Head of finance and managerial accounting / IT at usedSoft International AG
2015 COO / CFO at usedSoft Group
Administrative Board usedSoft International AG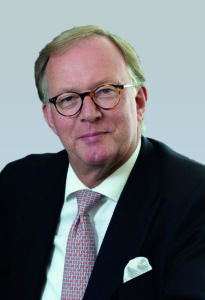 Education
Tertiary education at the Rhenish Friedrich Wilhelm University of Bonn prior to an internship in the Düsseldorf Higher Regional Court district. Doctorate at the University of Osnabrück with the title of Dr. iur.
Professional career
1982 Joins the North Rhine-Westphalia financial administration, lastly as a senior member of the governing council (Oberregierungsrat)
1986 Appointed to the judicial service of the state of North Rhine-Westphalia and appointed a judge at the fiscal court
1988 Seconded to the Munich Federal Fiscal Court as a research associate
1991 Resigns from the judicial service and switches to Arthur Andersen as an international partner. Heads the Private Client Services division.
2002 Founds own law firm Söffing & Partner with offices in Düsseldorf, Munich and Zurich. Subsequently changes legal form to S&P Söffing Rechtsanwaltsgesellschaft.
2018 Establishes a branch in Paris
Dr. Söffing is a member of the executive committee of the Fiscal Law Working Group at the German Bar Association, of which he is deputy chairman. His overriding focus is on tax, corporate and inheritance law. In addition to his lecturing and publishing work, he holds several supervisory board mandates. Furthermore, he has been a lecturer at Heinrich Heine University in Düsseldorf for over 15 years.