Description
Microsoft Windows Server 2 Core 2019 Datacenter Volume License
Microsoft's new Windows Server 2019 allows you to construct a powerful and reliable network for your enterprise. This provides you with optimal support for all tasks that you are faced with.
One key innovation is the enhanced security standards and encryption methods that surpass those of its predecessor. These provide you with the best possible protection from threats and unintentional loss of data.
As routine with Windows Server Datacenter, you are able to run an unlimited number of virtual machines. Visualisations in Linux are also supported.
The licensing model is identical to Microsoft Windows Server 2016. Core-based licensing is also used in this case. The following rules apply:
1. Each physical processor must be licensed with at least 8 cores.
2. Each physical server must be licensed with at least 16 cores.
Our table helps provide you with an overview.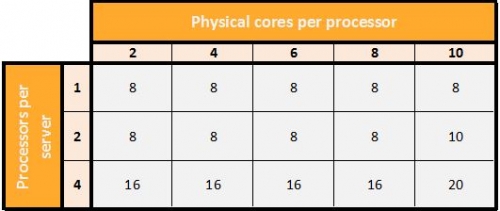 Specification
Scope of delivery

Licence right incl. DVD

Language

Single Language

Version

2019 Datacenter

State of product

used