Team usedSoft introduces itself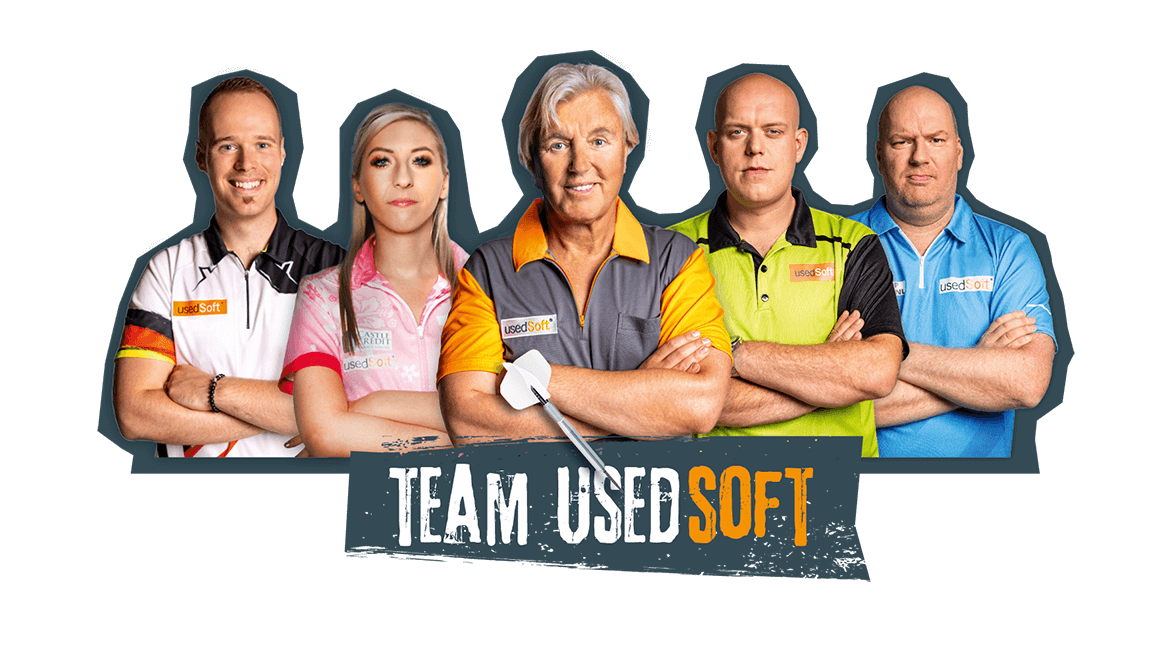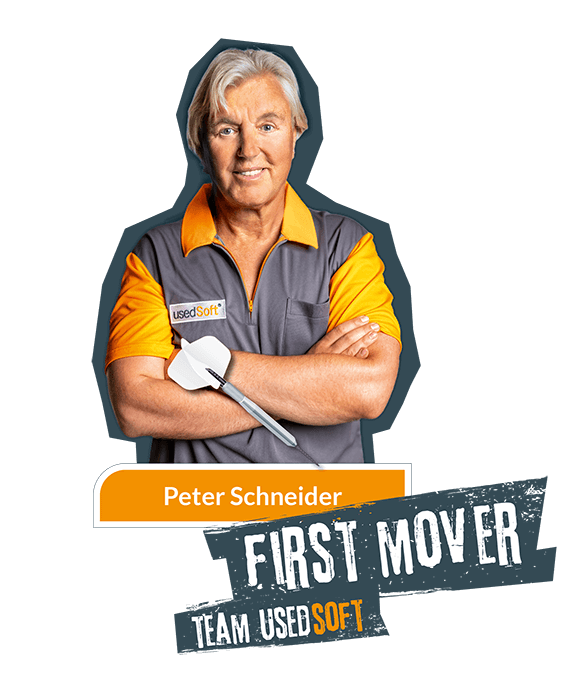 Nickname:
First Mover
Walk-in-Song:
Start me up (Rolling Stones)
Storyline:
Peter Schneider is an enthusiastic and unconventional generator of ideas, doer and enforcer. As a pioneer in the software market, he is considered one of the "inventors" of second-hand software. He always follows his credo "Think out of the Box". To achieve his usedSoft idea, he entered the ring and held his ground against some big opponents over many rounds. The end result was a victory by technical knockout: in 2012, the European Court of Justice (ECJ) ruled in favour of usedSoft, saying that "in principle, trading in second-hand computer programs is lawful".
First and best online shop!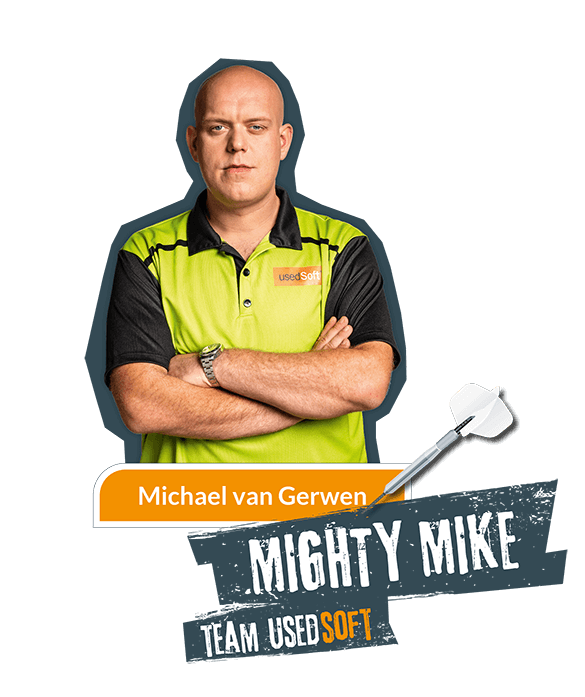 Nickname:
Mighty Mike
Walk-in-Song:
Seven Nation Army (White Stripes)
Storyline:
Michael van Gerwen is a 3-time world champion and 5-time Premier League winner. Mighty Mike has been one of the world's top players for many years and one of the most famous faces in professional darts. He stands for power, focus, concentration and perfection like no other. MvG delivers when it counts! His demand on his own performance exactly matches our demand on our usedSoft online shop:
Perfection, all the way to the checkout!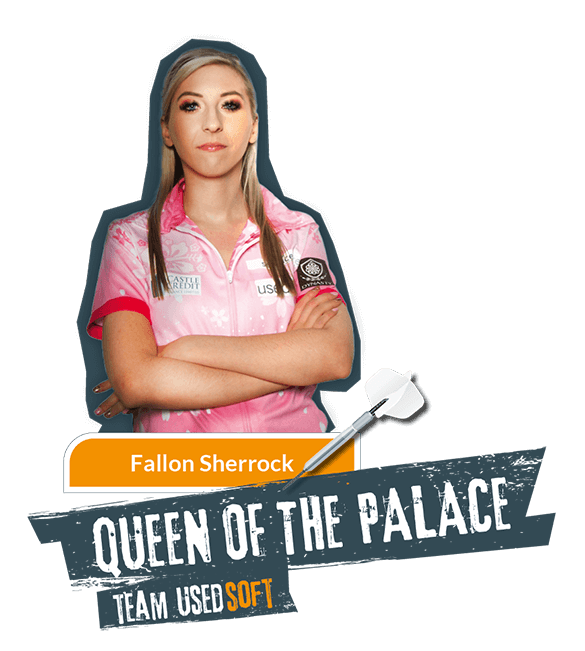 Nickname:
Queen of the Palace
Walk-in-Song:
Last Friday Night (Katy Perry)
Storyline:
For years, Fallon Sherrock has been one of the best professional female darts players. She was the first woman to defeat a man at the PDC World Championship. Fallon prevailed against considerable odds and thus earned the respect of her opponents and fans. But this is not the only parallel to usedSoft: Fallon, in spite of all her efforts, has never lost her light touch. Whether it is darts or buying software: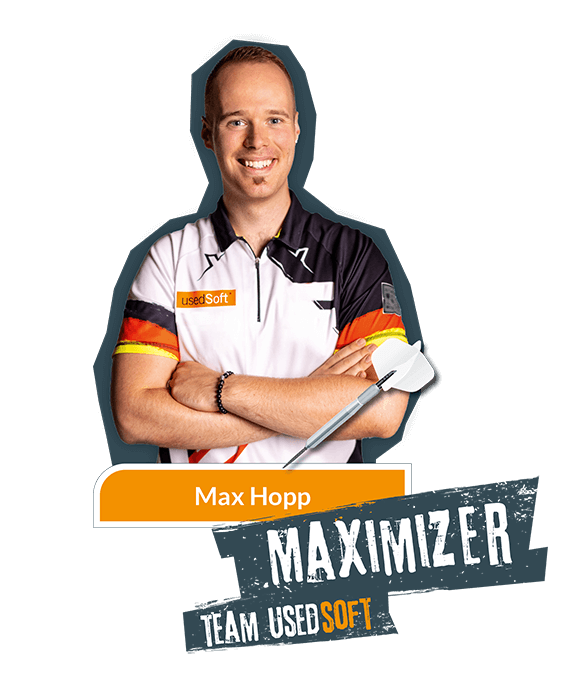 Nickname:
Maximizer
Walk-in-Song:
Hey Baby (DJ Ötzi)
Storyline:
Max Hopp is one of the best German darts professionals. He won the PDC World Youth Championships in 2015 and qualified for the PDC World Championships in London's "Ally Pally" in 2013 and 2015. Besides his darts skills, Max thrills the fans as an expert and TV commentator. He provides a look behind the scenes and he knows how things work – also when it comes to buying software: "usedSoft ensures maximum performance at minimum cost!"
Smart ideas for maximum performance!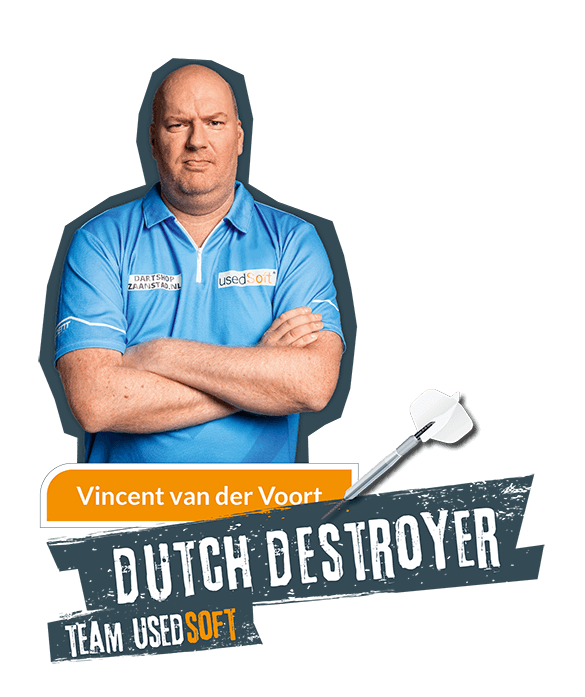 Nickname:
Dutch Destroyer
Walk-in-Song:
Give it up (KC and the Sunshine Band)
Storyline:
Vincent van der Voort has been playing in the PDC since 2007 and has been a friend and training partner of Michael van Gerwen for many years. Vincent is an experienced and confident professional who can not be fooled. This giant from the north of Amsterdam is cool and extremely relaxed. But you should be careful not to annoy him, otherwise the "Gentle Giant" becomes the "Dutch Destroyer". He gets particularly angry when prices are too high – this is when Vincent brings out the price hammer!
Vincent knocks down the prices!